Bakgrund
Caxixi har under många år arrangerat Capoiera-evenemanget Capoeira a Contece i sin hemstad Quarteira, på den portugisiska sydkusten. Evenemanget har varit en samlingspunkt, med ett stort antal deltagande capoeiristas från när och fjärran!
Capoeira Acontece 2019
Capoeira Club håller för närvarande på att planera inför evenemanget sommaren 2019. Mer information kommer snart. Be sure to plan your summer vacation accordingly!
Mer info på Facebook.
Capoeira Acontece 2018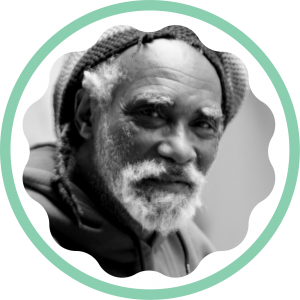 Under många år genomfördes inga evenemang, fram till sommaren 2018 då traditionen återupprättades. Gästade gjorde den legendariske Mestre Lua Rasta från Bahia, Brasilen.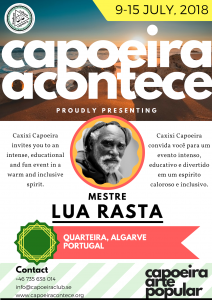 Capoeira Acontece 2008
Mestre Lua Rasta da Bahia, Contra Mestre Betão, Professore Sapo, Professore Tico, Professore Baianinho, Professora Vera, Profesoore Caxixi, Instrutor Vati, Instrutor Angolinha, Instrutor Angola and more…
Portugal – Algarve – Quarteira
Capoeira Acontece 2008 Part 1
Capoeira Acontece 2008 Part 2
Capoeira Acontece 2006
Professore Baiano, Professore Sapo, Professore Kojak, Contra Mestre Betão, Contra Mestre Brancão, Instrutor Puga, and more:.