Upcoming
7 December 2019 – Winter Workshop / Liljeholmshallen-Stockholm
15 -21 Juli 2019 – Capoeira Acontece / Portugal-Algarve-Quarteira
10-12 Maj 2019 – Capoeira Workshop / Warsovia
24-26 Maj 2019 – Batizado e Troca de Corda / Sverige-Stockholm
7 April 2019 – Förening Årsmöte / Stockholm
Do not forget to register your attendance in advance at events where such is needed.
Winter Workshop Stockholm 1,2 Dec – 2018
Capoeira workshop with our special guest Mestre Ediandro De Almeida Banzo from São Paulo Brazil, currently living and spreading Capoeira in the beautiful city of Barcelona, at the academy of Banzo de Senzala, of which he himself is the founder.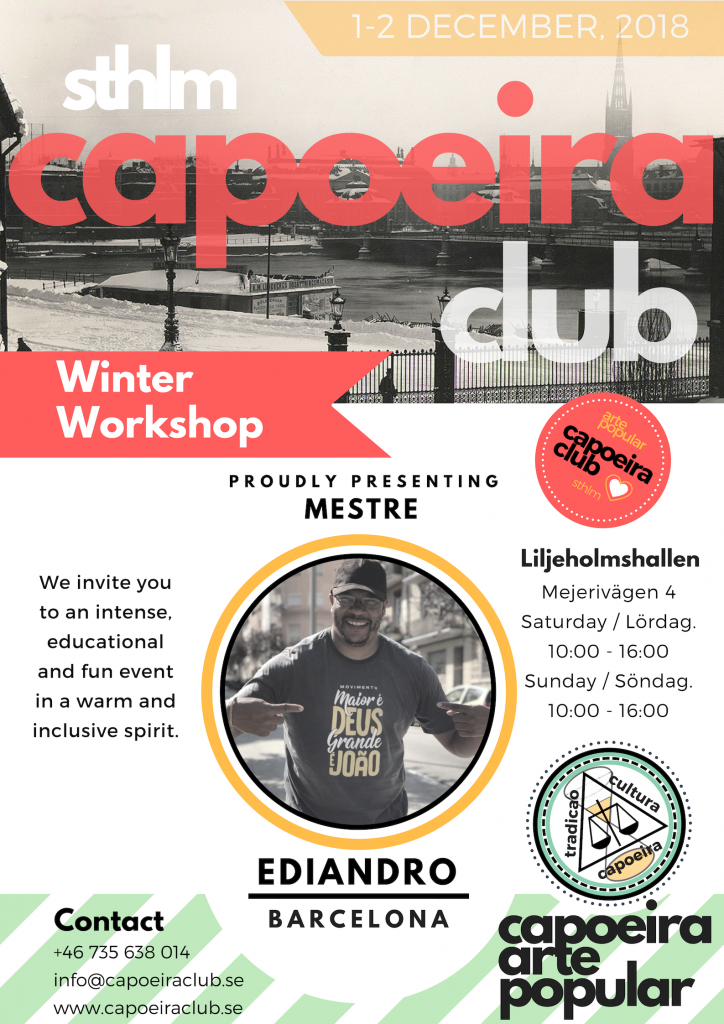 Come and enjoy the positive energy of these two days of Capoeira, instruments and history.
We can provide a place to stay for those who come from outside Stockholm or Sweden, if you contact us in advance, also feel welcome to contact us to find more about prices and schedule at:
capoeirapopular@gmail.com
Wishing the best to all, axé
Caxixi Capoeira